Mobile Phone and Tablet data loss can occur after factory restore or accidental deletion of files, switching off unexpectedly or dropping the device. These actions cause unexpected loss of emails, email attachments, contacts, music and video files, pictures etc.
With the proliferation of mobile devices and the requirement to recover data from them, we have invested heavily in the tools and techniques to recover data from a very broad range of mobile devices.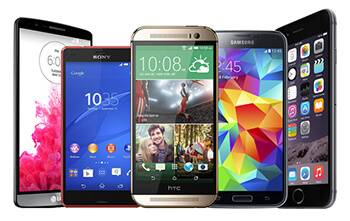 We work with industry leaders to provide the following:
Recover Deleted or Lost Data from Mobile Phone
Recover Lost Passwords from Mobile Phone
Recover Data from damaged Mobile Phones
We have capability to recover data from over 10,000 devices and growing, We provide the following Mobile Device Data Recovery Services:
Apple iPhone iOS Data Recovery
Android Phone Data Recovery
Apple iPad iOS Data Recovery
Nokia Phone Data Recovery
Sony Experia Data Recovery
Microsoft Mobile Data Recovery
Samsung Galaxy Data Recovery
LG Tablet Data Recovery
ASUS Tablet Data Recovery
Lenovo Tablet Data Recovery
Other Tablet Device Data Recovery
We continue to develop our expertise and can usually support most devices.
PDA Data Recovery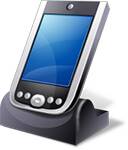 Due to their portability handheld devices such as PDAs are exposed to more accidental abuse on a daily basis than other storage media. Whether data loss occurred because of human error, acts of nature, or simply misfortune, our professional data recovery solutions can recover vital data from these devices that most companies would consider impossible retrieve.
In case of a physical failure, PDA data recovery is performed in our Class100 cleanroom environment, after a close examination of the exact reason behind the PDA damage.
Apart from our specialty in PDA Data Recovery our data recovery experts can provide data recovery from other handheld devices:
RIM Devices Data Recovery
MP3 Player Data Recovery
Palm Data Recovery
Pocket PC Data Recovery
PC Cards Data Recovery